Michigan Slip and Fall Lawyer
Slip and Fall Lawyer
Reasons to Look to a Michigan Attorney After a Slip and Fall Injury
Many individuals suffer slip and fall injuries on snow and ice during Michigan winters.
Michigan lawyers can attest to the fact that some people slip and fall inside businesses who fail to put up cautions signs when they mop.  Many fall on the sidewalk of their apartment buildings because the sidewalk was not shoveled or salted.  There are others who fall due to defects, such a rotten wood or broken concrete, at their mobile home or rental home.  These slip, trip and falls can lead to very serious injuries ranging from fractures, neck and back injuries to traumatic brain injuries.
DO I HAVE A CASE FOR MY SLIP AND FALL?
That depends on the situation.  When people call our firm and speak to one or our lawyers, we evaluate the facts of the slip and fall situation to determine if we feel there is a viable claim.  Every situation is different, and because of that there is no one size fits all answer when it comes to your slip, trip and fall claim.  However, we can tell you that there have been many situations where a person has called our firm after being informed they had no case by another attorney and we were able to successfully handle and settle their case.
There is sometimes a fine distinction as to when a property owner is at fault rather than the individual. This is why you should get the advice of one of our slip and fall lawyers before having any contact with an insurance company.
Want to speak to a slip and fall lawyer?  For a free consultation call: 800-963-5595
HAVE YOU BEEN TOLD YOU HAVE NO CASE BECAUSE OF THE OPEN AND OBVIOUS LAW?
Michigan's open and obvious law traces back to a 2001 case named Lugo.  In that case, a person  was walking into a business when a car was coming toward her, she stepped aside to get out of the way and tripped in a pothole causing a serious injury.  She made a claim against the business and eventually the case ended up before the Michigan Supreme Court.  The court essentially stated that even though the owner of the property should have fixed the pothole, the injured person could not be compensated because this was "an open and obvious condition that an ordinary person could see and avoid."  The court had just changed decades of law and also changed slip, trip and fall cases in Michigan for good.
This law unfortunately makes it so the business owners have very little incentive to actually repair defects on their property and make the property safe for customers or visitors.
Want to speak to a slip and fall lawyer?  For a free consultation call: 800-963-5595
WHAT ABOUT MY SLIP AND FALL ON SNOW AND ICE?
When snow or ice is visible, the Michigan Supreme Court and the Michigan Court of Appeals have ruled these defects "open and obvious" in some circumstances. This often means that if you could have or should have seen what caused you to slip and fall due to it being open and obvious, the law basically states it is your fault for falling and not the fault of the property owner. However, since the law can only be applied on a case by case basis, it is very important you talk to an attorney who specializes in this area of law as soon as possible. This is the only way to know if you have a viable claim.
Want to speak to a slip and fall lawyer?  For a free consultation call: 800-963-5595
WHAT ABOUT BLACK ICE?
If you fell on black ice or invisible ice, it may change our opinion as to whether or not you have a case.  It depends on many factors such as where you fell, how you fell, the weather at the time, the conditions in surrounding areas, the knowledge of the property owner of the condition, etc.
Want to speak to a slip and fall lawyer?  For a free consultation call: 800-963-5595
WHAT IF I FELL ON A CITY SIDEWALK?
If you fell on city, state or governmental property of any kind we advise you to call an attorney immediately to discuss your situation.  There are very specific time limits and requirements for these types of cases, and we would urge you to call an expert in this area of the law ASAP.
Want to speak to a slip and fall lawyer?  For a free consultation call: 800-963-5595
SHOULD I TALK TO THE INSURANCE ADJUSTER WHO CALLED ME?
Remember, sometimes what you say to an insurance adjuster prior to be represented by an attorney may be misconstrued or misinterpreted, and words can even be put in your mouth.  This can mean serious trouble for your case.
DOES IT MAKE A DIFFERENCE IF I FELL AT MY APARTMENT, MOBILE HOME OR RENTAL HOME?
Yes, it may make a difference since the laws and statutes may change depending on where the accident happened.  In some scenarios when an individual falls on the property of an apartment building, rental home or mobile home park, the open and obvious doctrine may not apply due to Michigan Statutory Law.  However, new cases are coming down all the time continually changing the landscape of Michigan slip, trip and fall law.  That is why it is important to work with a firm that specializes in slip, trip and fall cases because the law is always so changing and fluid.
The bottom line is, if you have a slip, trip, or fall, it is urgent that you contact an attorney experienced in this area of law as soon as possible. Our law firm has handled and won or settled thousands of these types of cases. Only a lawyer with experience can tell you whether or not you have a case.
For more general information regarding personal injury law please check out this information provided by the American Bar Association.  Please keep in mind that every state has very specific laws that may be quite different.  Please contact an attorney as soon as possible who works in your area and knows personal injury to get all the correct information regarding your case.  If you contact our firm all consultations are completely free.
http://www.americanbar.org/groups/public_education/resources/law_issues_for_consumers/personalinjury.html
OUR CONSULTATIONS ARE ABSOLUTELY FREE*  Call Now:  800-963-5595


*Note: The client always remains responsible for costs and that client has the right to hire an attorney on a basis other than a contingent fee.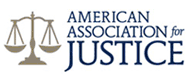 Client Testimonials
I APPRECIATE WHAT YOU DID FOR ME IN SUCH A TIMELY MANNER AND THE SURPRISING AMOUNT. ALSO, THANK YOU FOR RETURNING MY PHONE CALLS. A LOT OF ATTORNEYS DON'T DO THAT. I WILL DEFINITELY RECOMMEND YOU.

Sincerely,
V.P.
Dear Mr. Mindell,
Your slogan states: "Experience Dedication Success". I believe in my heart, strongly added to that should have been, "Honest Fair Integrity". For those are the finest principles in you, and that was my experience of what you most importantly instilled and guide your practice on. Thank you so much. I do so respect you.
Carol N
Hi Jeff,
You folks are amazing! It's a pleasure to work with people that under-promise and over-deliver—many thanks for all that you've done.
Kind Regards,
Linda
Glenn,
You went all out to help me when I needed it, and I want to say thank you from the bottom of my heart. You helped make my life so much better.
Thanks again,
Michelle H
PROUDLY SERVING ALL OF MICHIGAN
FOR OVER 50 YEARS
free consultation
800.963.5595 / 248.353.5595
Fax: 248.948.6677
800.963.5595 / 248.353.5595
Fax: 248.948.6677