The Legal Process in Michigan – 9 basic steps
What to Expect in Your Case
Initial Consultation — The attorney-client meeting is always free of charge, regardless of whether or not we take your case. We assess your case and your potential claim and recommend a course of action.
The Investigation — We need to collect all the facts and evidence. When necessary, we will work with the most experienced professionals and investigators. When our investigation is completed, we will promptly advise you of our findings and make recommendations to you.
Finding the responsible parties — We must ascertain who is legally responsible for your injury, whether or not they were insured, and the amount of coverage available.
Track your Medical Care — We will need the assistance of your doctors in sending us complete medical information so that we can evaluate your claim. For this reason, it is important for you to obtain appropriate medical care for your injuries.
Evaluating your case for settlement — We cannot consider a settlement before we know the full nature and extent of the injuries you have suffered and the effect the effect they have on your overall lifestyle. Where appropriate, we will make an attempt to obtain a full and fair settlement on your behalf. We will explain to you the kind of damages that you can claim. For a variety of reasons, not all cases can be settled.
When a lawsuit is needed — A lawsuit is required when a case cannot be fairly settled with the insurance company. When a lawsuit is filed it normally takes 12-18 months to get the matter set for trial. During that time, discovery takes place.
Discovery — This is an exchange of information between parties so there will not be any surprises at trial. You will have to answer questions in writing (interrogatories) and give a deposition under oath. We will assist you every step of the way.
When a trial is needed — If your case cannot be fairly settled after the close of discovery, your case will be aggressively prepared for trial.
The closing — You receive your financial compensation. When your settlement check arrives, we will contact you to come in for a final disbursement.
* Costs may be the responsibility of the client.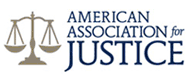 Client Testimonials
I APPRECIATE WHAT YOU DID FOR ME IN SUCH A TIMELY MANNER AND THE SURPRISING AMOUNT. ALSO, THANK YOU FOR RETURNING MY PHONE CALLS. A LOT OF ATTORNEYS DON'T DO THAT. I WILL DEFINITELY RECOMMEND YOU.

Sincerely,
V.P.
Dear Mr. Mindell,
Your slogan states: "Experience Dedication Success". I believe in my heart, strongly added to that should have been, "Honest Fair Integrity". For those are the finest principles in you, and that was my experience of what you most importantly instilled and guide your practice on. Thank you so much. I do so respect you.
Carol N
Hi Jeff,
You folks are amazing! It's a pleasure to work with people that under-promise and over-deliver—many thanks for all that you've done.
Kind Regards,
Linda
Glenn,
You went all out to help me when I needed it, and I want to say thank you from the bottom of my heart. You helped make my life so much better.
Thanks again,
Michelle H
PROUDLY SERVING ALL OF MICHIGAN
FOR OVER 50 YEARS
free consultation
800.963.5595 / 248.353.5595
Fax: 248.948.6677
800.963.5595 / 248.353.5595
Fax: 248.948.6677