Everyone on our staff is here for one reason: to help support you through some of the toughest challenges you may have to face. When you are involved in an accident and are seriously injured, the world can seem very bleak. At Mindell Law, we work hard to help you though this tough time. This starts with our attorneys and extends throughout our entire staff.
We have assembled a team of experienced individuals in Michigan auto law and personal injury who strive for excellence. And they are all working for you. Most of our staff members have been with the firm for more than 10 years. Many have been with us for 20. And a select few have been with us for more than 30 years! It is because the work we do is so rewarding.
Our staff includes paralegals, legal secretaries, accounting staff, investigators, clerks and office assistants.
When you call, we strive to provide prompt and knowledgeable information in regards to Michigan auto accident and personal injury law. Whether you have a question about an appointment date or want to provide an update, your attorney's secretary will be able to assist you.
When we send an investigator to your home, we know that our staff members will be thorough, courteous and helpful to you. We are happy to come to your home, and provide that service for you. Our investigators are experienced and trained in personal injury and vehicle accident law, and are assisting our attorney with getting the facts in your case.
When one of our experienced paralegals is assisting you with your No Fault Claim in Michigan, we know that your claim will be handled with expertise borne of years of practice. Whether helping you with a wage loss claim or a catastrophic injury, we provide the proficiency that often makes a crucial difference in the benefits and services what you will be receiving from your insurance company.
When you come into our offices, we want you to feel at ease. From offering you coffee or cold drink on a hot day to our comfortable lobby, we provide an environment that is professional and accessible. We hope you will be greeted in a friendly fashion. We try to make your visit to us as easy as possible. Our offices are located on the ground floor, so there is a never an issue of handicap accessibility. If you have to bring your children, we always have a small toy or coloring book to keep them busy – just ask! We are also centrally located, just minutes from major freeways.
We do all these things because our clients come first for us. When assisting seriously injured accident victims, we know that you have many challenges to overcome. Our excellent staff is here to help you.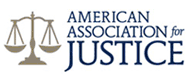 Client Testimonials
I APPRECIATE WHAT YOU DID FOR ME IN SUCH A TIMELY MANNER AND THE SURPRISING AMOUNT. ALSO, THANK YOU FOR RETURNING MY PHONE CALLS. A LOT OF ATTORNEYS DON'T DO THAT. I WILL DEFINITELY RECOMMEND YOU.

Sincerely,
V.P.
Dear Mr. Mindell,
Your slogan states: "Experience Dedication Success". I believe in my heart, strongly added to that should have been, "Honest Fair Integrity". For those are the finest principles in you, and that was my experience of what you most importantly instilled and guide your practice on. Thank you so much. I do so respect you.
Carol N
Hi Jeff,
You folks are amazing! It's a pleasure to work with people that under-promise and over-deliver—many thanks for all that you've done.
Kind Regards,
Linda
Glenn,
You went all out to help me when I needed it, and I want to say thank you from the bottom of my heart. You helped make my life so much better.
Thanks again,
Michelle H
PROUDLY SERVING ALL OF MICHIGAN
FOR OVER 50 YEARS
free consultation
800.963.5595 / 248.353.5595
Fax: 248.948.6677
800.963.5595 / 248.353.5595
Fax: 248.948.6677