Do I Have a Case?

Are you wondering if you have grounds for a personal injury case?
In short, the answer is it depends on multiple factors.  Were you injured due to someone else's negligence?  Can that negligence be proven?  Did you suffer a significant injury as a result of that negligence?  Is the other party collectible, in other words did they have insurance that covers them in such a scenario or is there other means of collectability?  These are some of the general questions we ask our potential clients, but each case is very fact specific.  The law for slip, trip and falls in Michigan is very different than the law for auto accidents, so legally speaking the answers to the above questions can be vastly different depending on how you were injured and who is responsible.
For example, almost everyone in Michigan who is injured in an automobile accident has some sort of potential case.  Regardless of who caused the accident, almost anyone can make a claim for no fault benefits which includes the payment of accident related medical bills, wage loss, household assistance, medical mileage and possible nursing or attendant care.  In addition, if you were not at fault, and if your injury is verifiable, you can usually pursue an injury claim against the other vehicle's insurance company for compensation.  The amount of money you will receive depends on several factors such as the nature and extent of the injury and its effect on your life.
With dog bites there is a law called strict liability, meaning, in essence, that if a dog bit you without provocation the dog owner is typically automatically responsible.  The issue in those type of cases is usually whether the at fault party has proper insurance or is collectible.
Then there are general negligence cases that don't fall into any of the above categories; for example someone who is injured in a store when an improperly stocked item falls on them causing injury, or is accidentally hit by an employee with a stocking cart.  These cases usually depend of proving the negligent act was done by the alleged at fault party.
As you can see, the best way to get the answer to this question is to call and speak to one of our experienced attorneys.  You will always get one of our attorneys on the phone to answer your questions.
If you have any questions at all … CALL US immediately!  1-800-963-5595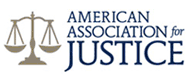 Client Testimonials
I APPRECIATE WHAT YOU DID FOR ME IN SUCH A TIMELY MANNER AND THE SURPRISING AMOUNT. ALSO, THANK YOU FOR RETURNING MY PHONE CALLS. A LOT OF ATTORNEYS DON'T DO THAT. I WILL DEFINITELY RECOMMEND YOU.

Sincerely,
V.P.
Dear Mr. Mindell,
Your slogan states: "Experience Dedication Success". I believe in my heart, strongly added to that should have been, "Honest Fair Integrity". For those are the finest principles in you, and that was my experience of what you most importantly instilled and guide your practice on. Thank you so much. I do so respect you.
Carol N
Hi Jeff,
You folks are amazing! It's a pleasure to work with people that under-promise and over-deliver—many thanks for all that you've done.
Kind Regards,
Linda
Glenn,
You went all out to help me when I needed it, and I want to say thank you from the bottom of my heart. You helped make my life so much better.
Thanks again,
Michelle H
PROUDLY SERVING ALL OF MICHIGAN
FOR OVER 50 YEARS
free consultation
800.963.5595 / 248.353.5595
Fax: 248.948.6677
800.963.5595 / 248.353.5595
Fax: 248.948.6677