Michigan Dog Bite Lawyers
If you've been the victim of a severe animal or dog bite, it's best to contact a Michigan lawyer immediately.
WERE YOU BITTEN BY A DOG?
Each year, millions of people are bitten by dogs and other domestic animals.  Thousands of people seek medical attention for their injuries according to statistics as well as findings from dog bite lawyers.  Dog bites can be a terrifying experience, leaving not just physical but emotional scars.  Often people are minding their own business when a dog escapes from under a fence, or from a half-open door, and attacks for no known reason.  Other times, it can be a friend, neighbor or even a family member's dog that attacks without provocation.
Fortunately, Michigan has a strict liability stance for dog bite attacks, meaning that if the dog attacks a person without provocation, the owner is usually liable.
The dog bite statute in Michigan reads:
287.351 Person bitten by dog; liability of owner.
Sec. 1. (1) If a dog bites a person, without provocation while the person is on public property, or lawfully on private property, including the property of the owner of the dog, the owner of the dog shall be liable for any damages suffered by the person bitten, regardless of the former viciousness of the dog or the owner's knowledge of such viciousness.
(2) A person is lawfully on the private property of the owner of the dog within the meaning of this act if the person is on the owner's property in the performance of any duty imposed upon him or her by the laws of this state or by the laws or postal regulations of the United States, or if the person is on the owner's property as an invitee or licensee of the person lawfully in possession of the property unless said person has gained lawful entry upon the premises for the purpose of an unlawful or criminal act.
See Link:  http://www.legislature.mi.gov/(S(irvium2lpbtv1m3wpjax03vy))/mileg.aspx?page=GetObject&objectname=mcl-287-351
Dog bite injuries can be quite serious, and range from wounds, infections and scars to nerve damage and can even require reconstructive surgery. Most terrifying of all, dog bite victims are frequently small children, many under 12 years of age.
WHO IS RESPONSIBLE FOR MY DOG BITE?
Michigan law usually holds the dog owner, the one who harbors the dog, or in some circumstances even the landlord responsible for damages caused by a dog bite.
HOW CAN WE HELP YOU?
We have over 50 years of experience dealing with dog bite attacks. We collect police reports, animal control reports, medical records, medical bills and liens if applicable.  We find the proper dog owner or responsible party and work directly with their insurance company to settle your case.  We determine if you are entitled to wage loss and pain and suffering  (not just physical but emotional), and other out of pocket losses. If we cannot achieve the best possible settlement for you, we file a lawsuit on your behalf.
WHO SHOULD I CONTACT AFTER THE DOG BITE ATTACK?
It is generally a good idea to report dog bites to your local county animal control department and police department as soon as possible after the incident.
If you or a loved one have been bitten by a dog or injured by an animal, you may have a claim against the owner or others for your damages including your medical expenses, wage loss and pain and suffering. Please be aware that there are time limits within which you may bring a claim for this type of injury so we strongly encourage you or your loved ones to contact our team of dog bite lawyers as soon as possible.
OUR CONSULTATIONS ARE ABSOLUTELY FREE*  Call Now:  800-963-5595


*Note: The client always remains responsible for costs and that client has the right to hire an attorney on a basis other than a contingent fee.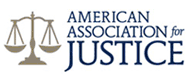 Client Testimonials
I APPRECIATE WHAT YOU DID FOR ME IN SUCH A TIMELY MANNER AND THE SURPRISING AMOUNT. ALSO, THANK YOU FOR RETURNING MY PHONE CALLS. A LOT OF ATTORNEYS DON'T DO THAT. I WILL DEFINITELY RECOMMEND YOU.

Sincerely,
V.P.
Dear Mr. Mindell,
Your slogan states: "Experience Dedication Success". I believe in my heart, strongly added to that should have been, "Honest Fair Integrity". For those are the finest principles in you, and that was my experience of what you most importantly instilled and guide your practice on. Thank you so much. I do so respect you.
Carol N
Hi Jeff,
You folks are amazing! It's a pleasure to work with people that under-promise and over-deliver—many thanks for all that you've done.
Kind Regards,
Linda
Glenn,
You went all out to help me when I needed it, and I want to say thank you from the bottom of my heart. You helped make my life so much better.
Thanks again,
Michelle H
PROUDLY SERVING ALL OF MICHIGAN
FOR OVER 50 YEARS
free consultation
800.963.5595 / 248.353.5595
Fax: 248.948.6677
800.963.5595 / 248.353.5595
Fax: 248.948.6677