Michigan Alcohol Accident Attorneys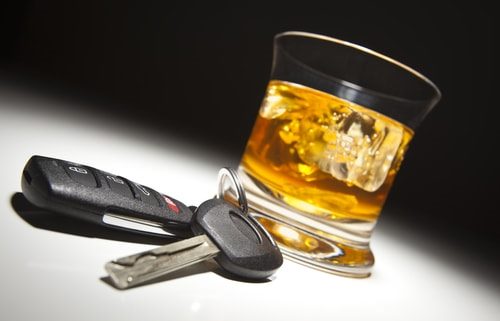 Victims of personal injury after an alcohol accident should seek proper representation from a Michigan attorney.
WHO IS CONSIDERED A DRUNK DRIVER?
Someone who operates a motor vehicle while under the influence is considered intoxicated under the law when their blood alcohol level is above .08% or higher.
CAN A CLAIM BE MADE AGAINST A DRUNK DRIVER?
The victim of an accident involving an intoxicated person has the right to sue the drunk driver and owner of the vehicle for injuries and damages caused by the accident.
WHAT IS A DRAM SHOP CLAIM AND WHEN CAN IT BE MADE?
An injured victim may also have a claim against any retailer that holds a liquor license and sold alcohol to the drunk driver. This could be a bar or a convenience store that sold alcohol to the intoxicated driver. This law is known as a dram shop.
A claim against a bar, convenience store or other establishment with a liquor license requires that we prove that the injury or death was caused by the license holder's unlawful sale of alcohol to a visibly intoxicated person or by giving alcohol to a minor.
Someone who is visibly intoxicated is someone who appears drunk to an ordinary observer. This is usually done by identifying witnesses that can testify as to how the intoxicated person looked, smelled, acted, walked and so on at the time of the sale.
WHAT ARE THE DRAM SHOP REQUIREMENTS AND TIME LIMITS?
Alcohol accident attorneys will tell you that Michigan law requires that the license holder be notified within a very narrow time period. So do not delay if this has happened to you. Call our offices immediately. Any delay in beginning the investigation may make it difficult or impossible to track down witnesses.
The Statute of Limitations or time limit in which to bring a claim against the licensed establishment is shorter than in a typical negligence claim. The injury victim must send a written notice to the license holder within 120 days of retaining a alcohol accident attorney. Secondly, this type of claim must be filed within two years from the date of the injury or death.
Because the need exists for such prompt investigation, the victim of a drunk driver should contact a lawyer as quickly as possible. Failure to do so may result in severe consequences or possibly be fatal to the claim.
OUR CONSULTATIONS ARE ABSOLUTELY FREE*  Call Now:  800-963-5595


*Note: The client always remains responsible for costs and that client has the right to hire an attorney on a basis other than a contingent fee.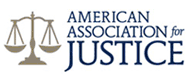 Client Testimonials
I APPRECIATE WHAT YOU DID FOR ME IN SUCH A TIMELY MANNER AND THE SURPRISING AMOUNT. ALSO, THANK YOU FOR RETURNING MY PHONE CALLS. A LOT OF ATTORNEYS DON'T DO THAT. I WILL DEFINITELY RECOMMEND YOU.

Sincerely,
V.P.
Dear Mr. Mindell,
Your slogan states: "Experience Dedication Success". I believe in my heart, strongly added to that should have been, "Honest Fair Integrity". For those are the finest principles in you, and that was my experience of what you most importantly instilled and guide your practice on. Thank you so much. I do so respect you.
Carol N
Hi Jeff,
You folks are amazing! It's a pleasure to work with people that under-promise and over-deliver—many thanks for all that you've done.
Kind Regards,
Linda
Glenn,
You went all out to help me when I needed it, and I want to say thank you from the bottom of my heart. You helped make my life so much better.
Thanks again,
Michelle H
PROUDLY SERVING ALL OF MICHIGAN
FOR OVER 50 YEARS
free consultation
800.963.5595 / 248.353.5595
Fax: 248.948.6677
800.963.5595 / 248.353.5595
Fax: 248.948.6677