Michigan Medical Malpractice Attorneys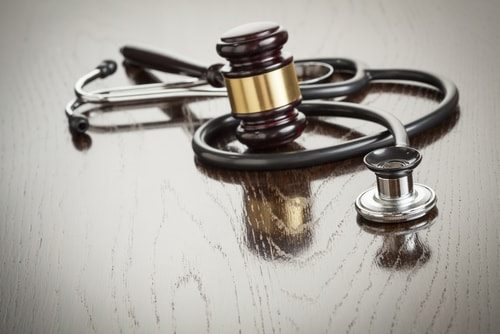 Medical Malpractice in Michigan is Our Area of Expertise
WHAT IS MEDICAL MALPRACTICE?
Medical Malpractice is a mistake in medical treatment that a reasonable medical professional would not have committed. In Michigan, the medical mistake or negligence must also cause damage to the patient.
Medical negligence may mean doing something improper under the specific medical circumstances or the failure to do something that a reasonable medical professional would have done on behalf of the patient.
WHAT ARE THE TIME LIMITS FOR A MEDICAL MALPRACTICE CLAIM?
Generally speaking, a person has only two years from the date a mistake is committed to file the appropriate documents, so please do not wait, contact one of our Medical Malpractice Attorneys today.
HOW CAN I MAKE SURE I AM SUCCESSFUL IN MY MEDICAL MALPRACTICE CLAIM?
To obtain a successful result in a Michigan medical malpractice case it requires an experienced, knowledgeable and aggressive Medical Malpractice lawyer who knows Michigan's laws. Our attorneys have recovered millions of dollars for victims of medical negligence committed by doctors, nurses, hospitals, nursing homes and other medical professionals. The ability to recognize the act of medical negligence, where others may not, is crucial to a successful case.
While some medical mistakes may not be medical malpractice, it takes a knowledgeable, reputable and experienced malpractice attorney to make this determination.
Our attorneys have the necessary skills to assist you in deciding whether you or a loved one was a victim of medical negligence and to get compensation from the responsible parties.
OUR CONSULTATIONS ARE ABSOLUTELY FREE*  Call Now:  800-963-5595


*Note: The client always remains responsible for costs and that client has the right to hire an attorney on a basis other than a contingent fee.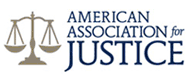 Client Testimonials
I APPRECIATE WHAT YOU DID FOR ME IN SUCH A TIMELY MANNER AND THE SURPRISING AMOUNT. ALSO, THANK YOU FOR RETURNING MY PHONE CALLS. A LOT OF ATTORNEYS DON'T DO THAT. I WILL DEFINITELY RECOMMEND YOU.

Sincerely,
V.P.
Dear Mr. Mindell,
Your slogan states: "Experience Dedication Success". I believe in my heart, strongly added to that should have been, "Honest Fair Integrity". For those are the finest principles in you, and that was my experience of what you most importantly instilled and guide your practice on. Thank you so much. I do so respect you.
Carol N
Hi Jeff,
You folks are amazing! It's a pleasure to work with people that under-promise and over-deliver—many thanks for all that you've done.
Kind Regards,
Linda
Glenn,
You went all out to help me when I needed it, and I want to say thank you from the bottom of my heart. You helped make my life so much better.
Thanks again,
Michelle H
PROUDLY SERVING ALL OF MICHIGAN
FOR OVER 50 YEARS
free consultation
800.963.5595 / 248.353.5595
Fax: 248.948.6677
800.963.5595 / 248.353.5595
Fax: 248.948.6677