The Attorneys of Mindell Law
Our attorneys are dedicated to success – with a proven track record in personal injury and auto accident law in Michigan. We take an aggressive approach, preparing for all legal disputes as if they were going to trial. We are passionate in the representation of each client until we reach the best possible result. If you are interested in consulting with one of our attorneys, please contact us. We would be happy to help you.
Please follow the links below to learn more about our attorneys:
To speak with an experienced Michigan auto injury, truck injury, motorcycle injury, slip, trip and fall, no fault insurance, dog bite and personal injury lawyer, please contact Mindell Law. Our attorneys would be happy to talk with you regarding your case.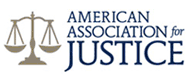 Client Testimonials
I APPRECIATE WHAT YOU DID FOR ME IN SUCH A TIMELY MANNER AND THE SURPRISING AMOUNT. ALSO, THANK YOU FOR RETURNING MY PHONE CALLS. A LOT OF ATTORNEYS DON'T DO THAT. I WILL DEFINITELY RECOMMEND YOU.

Sincerely,
V.P.
Dear Mr. Mindell,
Your slogan states: "Experience Dedication Success". I believe in my heart, strongly added to that should have been, "Honest Fair Integrity". For those are the finest principles in you, and that was my experience of what you most importantly instilled and guide your practice on. Thank you so much. I do so respect you.
Carol N
Hi Jeff,
You folks are amazing! It's a pleasure to work with people that under-promise and over-deliver—many thanks for all that you've done.
Kind Regards,
Linda
Glenn,
You went all out to help me when I needed it, and I want to say thank you from the bottom of my heart. You helped make my life so much better.
Thanks again,
Michelle H
PROUDLY SERVING ALL OF MICHIGAN
FOR OVER 50 YEARS
free consultation
800.963.5595 / 248.353.5595
Fax: 248.948.6677
800.963.5595 / 248.353.5595
Fax: 248.948.6677